Fitness for One and All Home Page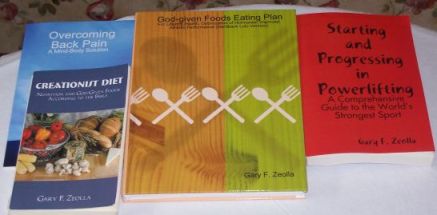 Books and eBooks by the Director
---
IPA Pennsylvania State Powerlifting Championships - 2017
Pictures and Videos
By Gary F. Zeolla
These pictures are and videos from IPA Pennsylvania State Powerlifting Championships - 2017. Follow the link for a contest report. First is a picture of the warmup room with me to the left, adjusting with the monolift. This one was taken by someone with the IPA and posted on their Facebook page. The rest of the pictures are in order of my first, second, and third attempts for each lift, followed by videos thereof. The pictures were taken by the professional contest photographer. Click any picture for a larger image. The videos were excerpted from the full meet video the IPA streamed on Facebook.
Warmup Room
Squats
I was glad to se there is no doubt about my depth being good.
Benches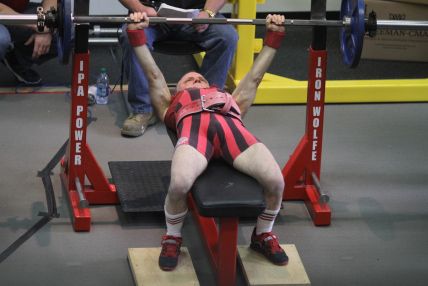 Deadlifts
Celebrating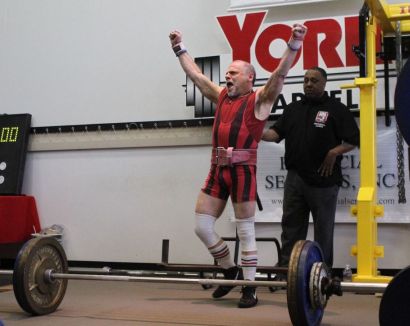 Celebrating after my final deadlift attempt and yet another 9/9 day.
Merged video of all seven recorded attempts
(squat and deadlift openers were not recorded)
Trophy
For an overview of my new training plan, see Trinity Training Plans Overview.
For my first workouts after this contest, see 2017 Trinity - 1 Powerlifting Training Plan: Rotations I & II of VIII.
The above pictures were posted on this site March 7, 2017.

Powerlifting and Strength Training


Powerlifting and Strength Training: Contest Reports

Text Search

Alphabetical List of Pages

Contact Information

Fitness for One and All Home Page
Books and eBooks by the Director
---