Fitness for One and All Home Page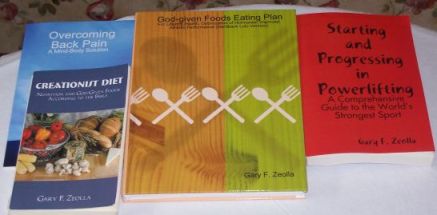 Books and eBooks by the Director
---
IPA Pennsylvania State Powerlifting Championships - 2019
Pictures and Videos
By Gary F. Zeolla
I competed in the Pennsylvania State Powerlifting Championships for the International Powerlifting Association (IPA) in York, PA on Saturday, March 16, 2019. I entered the men's 114 pound weight class, master (55-59 years old) age division, raw with wraps/ sleeves (I used sleeves) gear division, Pro division. For details on my performance at the contest, see my contest report. Here, below are pictures and videos of all of my attempts. The pictures are in order of my first, second, and third attempts for each lift, followed by videos of each attempt, then my comments thereupon. At the end is a merged video of all nine attempts. The pictures were taken by the professional contest photographer. Click any picture for a larger image. The videos were excerpted from the full meet video the IPA streamed on Facebook.
Squats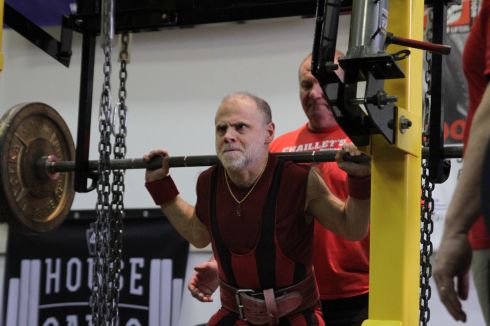 Preparing for my first Squat attempt.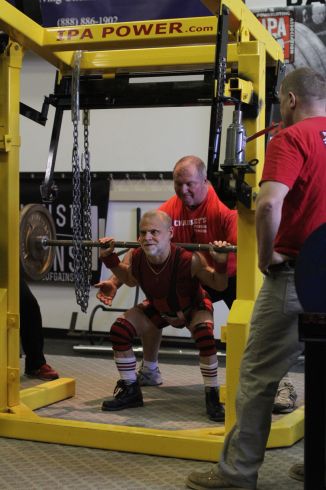 Coming up with first attempt with 275 pounds
Second attempt with 290.
I sunk it well below what is necessary, making the lift harder than necessary.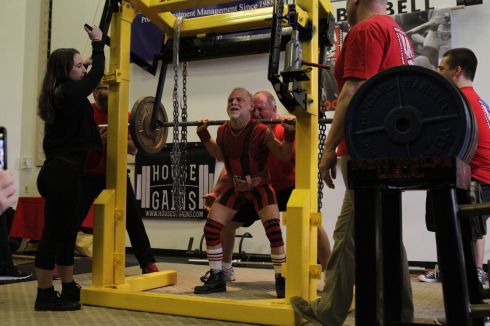 Near the completion of my third attempt with 300.
Benches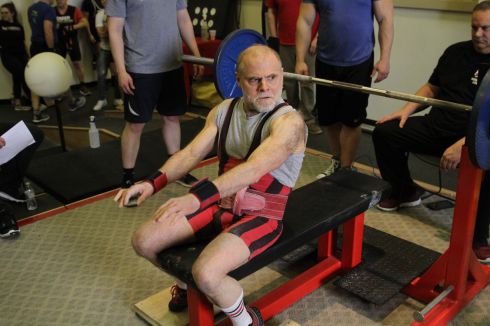 Preparing for my first Bench attempt.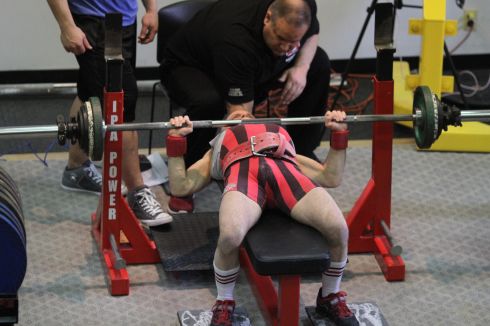 First Bench attempt with 145.
Due to the bar weighing 50 pounds and the collars weighing five pounds each, the big plates were not used for this attempt.
That really irked me, but as I've been saying in my training logs, Benches had not gone well this training plan.
Second attempt with 160.
Looks much better with the big plates on.
Third attempt with 170.
The hardest successful lift of the day.
You can see me really grimacing in the pic.
I was wearing a blue mouthpiece, if you're wondering why my teeth look a bit strange.
I was having problems with my blocks for under my feet. For my first attempt, I set them down upside down! That is why they slipped. On my second attempt, had them to far out to the sides, and my feet were barely on them. But I got it right on my final attempt. The "press" command was not well done. The head judge was giving it before the bar was even at my chest. That was the case with other lifters as well and made no sense.

Deadlifts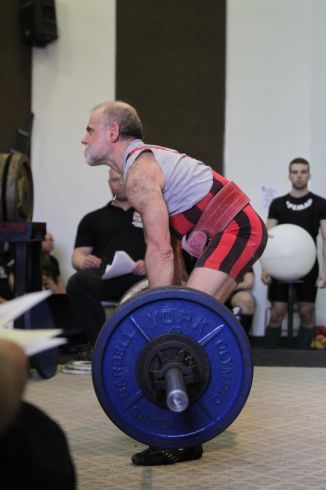 First Deadlift attempt with 365.
I don't know about my form. I think my butt should be a bit lower at this point.
The video is a bit messed up on deadlifts, with the sound off-track of the picture.
Second Deadlift attempt with 385.
A very hard lift, much harder than I had hoped.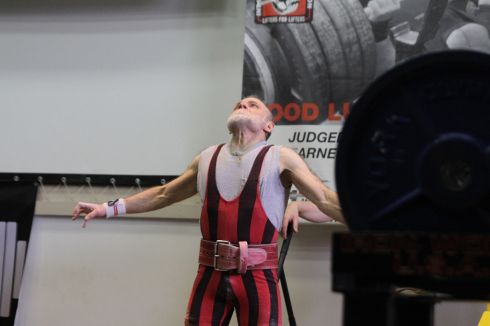 Saying a quick prayer before my third attempt, as I always do before lifts.
My third attempt with 400 and only miss of the day.
I got it higher than this, above my knees, before losing my grip.
My first deadlift attempt looked easier than it felt. The second attempt looked sloppy and like I wasn't fully erect, but it passed. On my third attempt, if you look closely at my left hand, you will see it opening up after the bar passes my knees. That's when I lost my grip and dropped the bar. But if I hadn't lost my grip, I would have gotten it.
Merged video of all nine attempts
Trophy Presentation
All of the trophies. The USA flag to the left is a nice touch in the pic.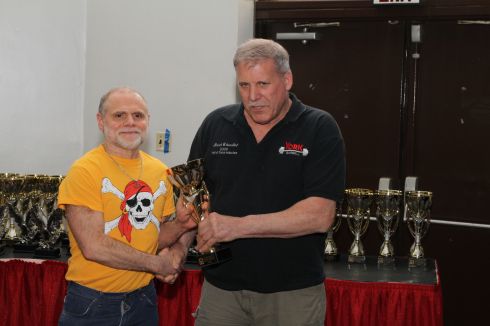 The meet director Mark Chaillet presenting me with one of my two trophies.
My T-shirt is the insignia for my beloved Pittsburgh Pirates.
I am also wearing a fish/ Jesus necklace, in honor of my Lord and Savior Jesus Christ,
a much greater love than the Pirates, and without whom I could not accomplish any of this.
To Him be the glory!
The above pictures and videos were posted on this site April 7, 2019.

Powerlifting and Strength Training


Powerlifting and Strength Training: Contest Reports

Text Search

Alphabetical List of Pages

Contact Information

Fitness for One and All Home Page
Books and eBooks by the Director
---